🛠

Tools And Resources
I'm always on the hunt for the perfect tools to help with the heavy lifting of building a side hustle. This list is an always up-to-date list of the tools and resources that I am using to build my businesses. 
Most of these tools are geared towards print-on-demand, Merch by Amazon, Kindle Direct Publishing, and e-commerce sellers. I've also included some helpful guides and resources to help you with your side hustle journey. 
Leveraging these will help you build your business and make money from anywhere! 
P.S. some of these are affiliate links. If you choose to signup for any of these programs I may receive a commission at no extra cost to you. I only include tools and resources that I am actually using in my own business.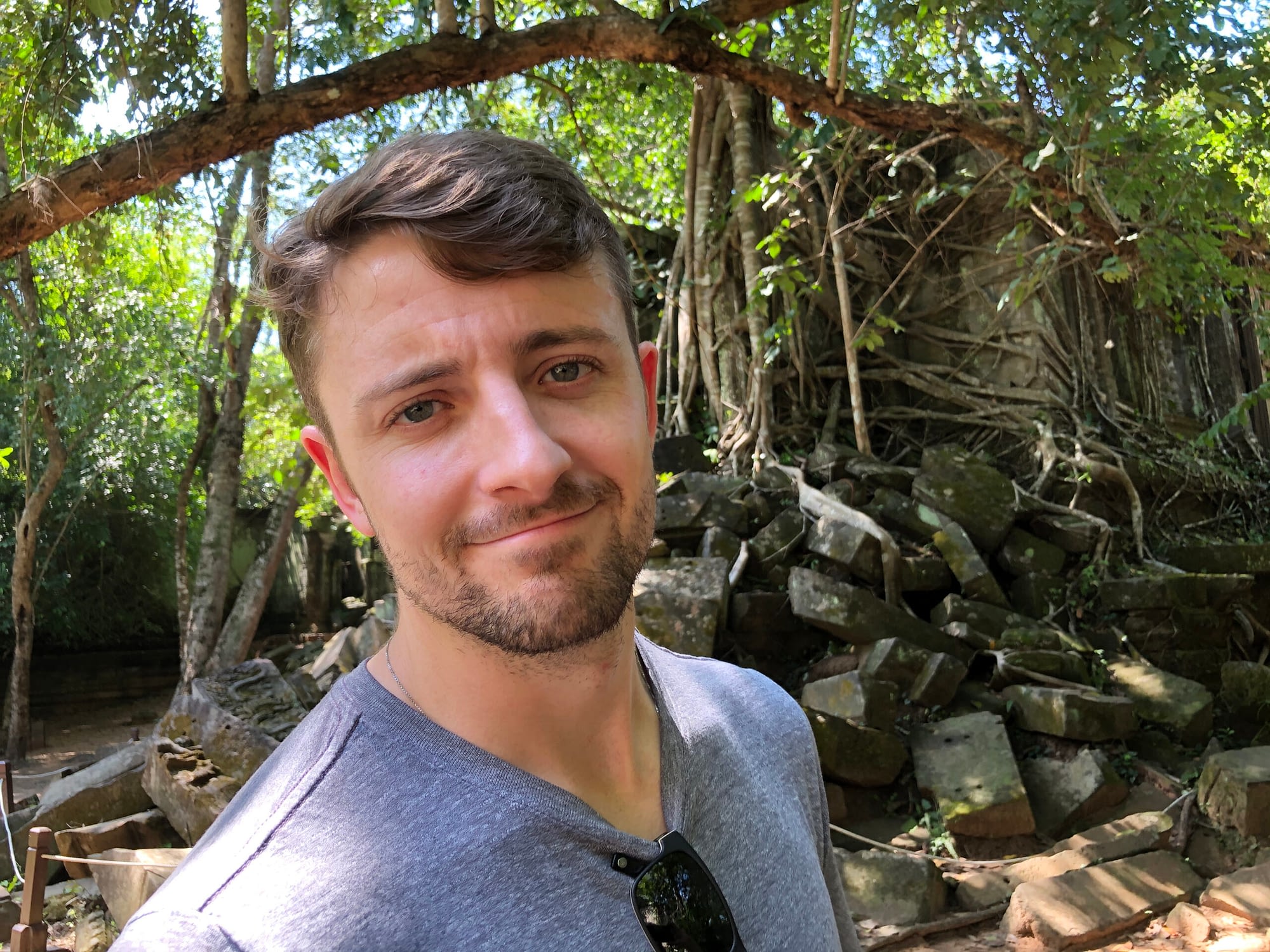 👋 from Thailand – leveraging software to build and travel
🔎

Research Tools
I've used Merch Informer since I started my Print-on-Demand journey in 2017. Merch Informer is one of the best tools to invest in (even if you are on a budget). It gives you a full suite of modules to help identify trending niches on Amazon, spy on competitors, and do deep keyword research to find winning niches and optimize your Merch by Amazon listings. Merch Informer has come a long way since I first started using them more than 3 years ago. Now they go beyond research and even help with the design and automation process as well as listing monitoring. 
Book Bolt was developed by the same team that created Merch Informer. The main difference is that Book Bolt is specifically for Kindle Direct Publishing (KDP) sellers, specifically those who are designing and selling low-and-no content notebooks and journals. The features allow you to spy on competitors, mine relevant keywords and search volumes and find trending niches! You can also leverage Book Bolt to design covers and interiors for your low-and-no-content book business.
Jungle Scout is well known among Amazon Private Label sellers and is probably one of the most respected tools for doing Amazon research. I personally use the Google Chrome extension to identify opportunities on for selling both POD products and private label products on the Amazon platform. Get search volume and sales estimates and filter data to quickly find opportunities that meet your criteria as an Amazon seller.
Helium10 is really the hub of my Amazon research process. While it is fairly expensive compared to some of the print-on-demand specific platforms, it is well worth the investment. Helium10 combines features similar to those of Jungle Scout and also offers it's own proprietary tools to help with keyword research, listing optimization efforts, keyword rank tracking, and reporting.
AMZ Suggestion Expander is a FREE Google chrome extension that is a must have no matter how you are selling products on Amazon. This extension takes the traditional Amazon suggested search results and provides insights into what customers are actually searching for when shopping on Amazon. Check it out! It's FREE! 
Productor
Another FREE Google chrome extension, Productor for Merch by Amazon not only gives you insights related to Amazon Best Sellers Rank (BSR) and search keywords but it also helps automate your POD business with Merch by Amazon. You can use Productor for Merch to export your existing catalog of Merch by Amazon listings, create upload templates to speed up your listing efforts, and adds search filters to your Merch dashboard to easily manage listings.
Productor for Spreadshirt operates in a similar manner to the Merch by Amazon extension but it is geared towards Spreadshirt sellers. I personally use it to spy on competitor product tags that I can take and incorporate on my own Spreadshirt product listings. 
🖨️

Production Partners
Printful is a great production partner. With more than 100 product options, a seamless interface and integrations to all of your favorite platforms like Shopify, Amazon Seller Central and eBay. I've used Printful as my go-to print-on-demand production partner to fulfill orders on my Etsy store and Amazon Seller Central account. They have fulfilled nearly 700 orders for me over the last few years and I've been quite happy with them. 
My other production partner is Printify. You'll notice that every production partner has unique selling points, whether it is the type of products that they offer, pricing, or shipping speeds. Printify itself is not a production partner. Instead, they connect you with tons of different production partners scattered around the world. This gives you the ability to leverage suppliers for your print-on-demand business no matter where you want to sell.
I personally like to have at least two production partners to help fill in the gaps and prevent issues with fulfillment if one of my production partners starts facing issues! 
👔 Find a Freelancer or Designer
OnlineJobs.ph is a freelance hiring platform that caters to finding freelancers based in the Philippines. I've personally hired one freelancer through OnlineJobs whom I have had a great experience with. Thanks to the differences in the cost of living and exchange rates, OnlineJobs let's you tap into an international pool of highly experienced freelancers. And this isn't just for finding designers. You'd be surprised at the qualifications of freelancers on the platform! My experience is that OnlineJobs.ph is the go to place to find freelancers who are truly seeking long term working arrangements.
You've probably heard of Fiverr. I love the flexibility of being able to find people on Fiverr to complete one off projects. Fiverr can be a great way to get your first few print-on-demands created. Once you scale up you will probably look for a longer term solution but Fiverr is great for the middle ground. 
The other hiring platform I utilize for my various business needs is Upwork! Because prospective freelancers have the opportunity to compete for your business, you're much more likely to be able to negotiate with freelancers on this platform. 
✍️

Design and mockup Tools
Design Tools
If you want to avoid hiring a designer, want to step up your own design game, or are just looking for more POD ideas, Vexels has your back. Vexels offers users the ability to search, customize and download designs and design elements for commercial use. You can purchase individual licenses or buy a subscription to the service to gain access to more than 70,000 png files, 12,000 Merch ready graphics, and a team of professional graphic designers.
Before I had the money to spend on design software, I was a Canva power user. I have used their free design suite to take the annoying nuances out of the design process. My first sales on Merch by Amazon even came from simple text-based designs that I made in Canva. For someone like me, who isn't well versed with Photoshop, Canva can be a great catch all design tool.
For my KDP low-and-no-content notebook sellers, give PixelPOD a looksie. PixelPOD researches trending low-content KDP niches and provides you with a monthly list of niches and keywords. But better yet, they also create custom interiors to go along with their niche research. If you hate designing interiors for your notebook or journal business, PixelPOD is a great option to remove friction from your business.
Tangent Templates is the first interior design resource I used when I was getting started on KDP. They have an easy to use dashboard that allows you to customize the paper type, dimensions, page count, and bleed to meet your specifications. This is a one time payment that gives you unlimited access to their interiors library. 
Mockup Tools
Now that my print-on-demand business has expanded to other platforms like Etsy and Seller Central, I've been more focused on listing optimization. Unfortunately, it is tough to get solid lifestyle images an mockups if you don't actually have your own product. That is why I rely on Placeit to help me create customized mockups for my POD products. They have 1,000's of mockups on all sorts of different products and models so you are sure to find something relevant to what you are selling. Now with the video mockup generator, you can do more than ever. 
⚙️

Automation and Reporting Tools
Automation Tools
The secret to really taking your print-on-demand business to the next level is in automation. Once you have accrued several hundred designs and want to expand to other platforms, time becomes a major issue. POD Connect is one of the automation softwares that I use to automate my upload process. The software allows you to import your designs and design data and then automatically publishes your products to the platform of your choice. They currently integrate with sites like Printful, Spreadshirt, Redbubble and Zazzle and are adding more platforms as we speak. Investing in software that replaces countless hours of menial work is one of the best investments you can make.
Reporting Tools
For Merch by Amazon, Pretty Merch is really the best solution out there. This Google chrome extension adds a sleek interface over your standard Merch dashboard to give you advanced reporting data. Everything is displayed elegantly to give you the quick insights you need to monitor your Merch by Amazon business. 
Book Report is another free Google chrome extension that creates a similar reporting solution for KDP sellers. Considering how terrible the Amazon KDP reporting is, Book Report is a no brainer. And it's FREE!
🚀

Productivity Tools
I am obsessed with being as productive as possible. Notion.so has been my savior in recent months. It gives me a single place to store all of my notes, make a list of my projects, and allows me to easily visualize what I have on my plate. I was a diehard Evernote user for years until I stumbled across Notion. Now there is no turning back.
In 2020, I decided to start focusing on picking up skills in the areas that interest me. While YouTube is great for high level information consumption, I wanted a more dedicated education platform. Skillshare is my current resource for finding relevant courses from a lot of talented people. I used Skillshare to level up my video editing skills which has paid dividends! 
📹
Equipment
I've been working from home since 2019. Spending more and more time working from home has made me increasingly aware of the importance of a good work environment. In 2020, I decided that it was high time I invested in the right equipment to keep me focused and producing at the highest possible level. Here is a list of my current 
Desk Setup
Studio and Recording Setup