People are often confused about the difference between Merch by Amazon and selling directly on Amazon through Seller Central. This is a brief article highlighting the differences between these two Amazon platforms.
---
The great news is selling through one or both of these channels gives you access to the massive Amazon customer base! Read on to learn more about the benefits of selling on each of these platforms.
Merch by Amazon
For starters, Merch by Amazon is an invite only platform. This is perhaps one of the biggest roadblocks for a new print on demand seller. While every Merch by Amazon seller seems to have a different experience in terms of how long it takes to get into the program, you can expect to wait anywhere from several weeks to several months.
---
Merch by Amazon Product Selection
Once your application has been accepted, you'll be able to sell print-on-demand products directly on the Amazon platform. Merch currently offers sellers the opportunity to upload designs to the following product types: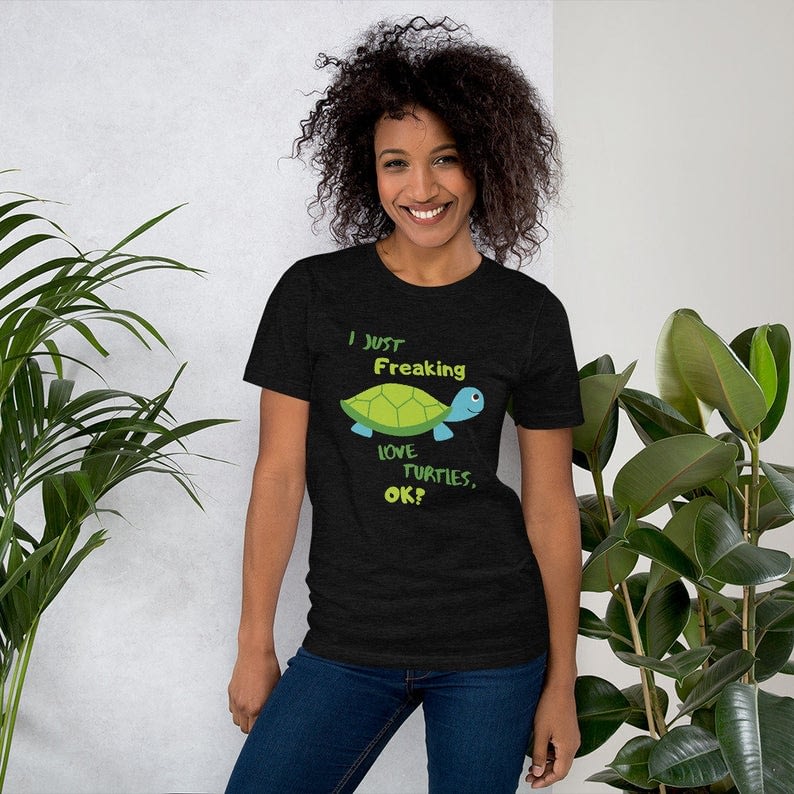 Standard T-shirts
Premium T-shirts
V-neck T-Shirts
Tank Tops
Long Sleeve T-shirts
Raglans
Sweatshirts
Pullover Hoodies
Zip Hoodies
PopSockets Grips
iPhone & Samsung Galaxy Cases
Tote Bags
Throw Pillows
---
Limitations of the Merch Program
In general, Merch by Amazon makes it extremely easy to start selling on Amazon but has more limitations than selling print on demand products through Amazon Seller Central. Besides having a limited selection of products, Merch sellers are also limited to the color options that Amazon offers.
The program also limits the number of products that you can upload in any given day. This is known as the Amazon Tier Program and you can get a better understanding of how it works in this article: Merch by Amazon Tier System
---
Some of the Benefits of Selling on Merch by Amazon
While these restrictions may seem like a drawback of selling on the Merch by Amazon platform they also streamline the selling process. There are no monthly subscription fees, there is no need to hold inventory or deal with third party integrations. This makes it incredibly easy for a new ecommerce seller to start making money online.
Simply create a design, upload it to the single upload interface, choose your products and colors and submit your products. Amazon will review your new products and once approved they will be displayed on the main Amazon site with the Prime shipping badge.
Merch by Amazon will also make it easy to manage your business. They handle all of the shipping, customer service and returns. You can even leverage the platform to quickly expand to new markets including the UK, Europe, and Japan.
---
Amazon Seller Central
Amazon Seller Central is the real deal. This is platform that most Amazon sellers use to build businesses on Amazon.com. Unlike Merch by Amazon, there is no application process and there are far fewer limitations.
Anyone can get started by creating a new Seller Central account for free or paying $39.99/mo for a Professional Seller account. Outside of abiding by the Amazon terms of service Sellers have much more control over their business.
---
Benefits of Selling Print on Demand Products on Seller Central
There are (more or less) no limits to how many products can be added each day. While Seller Central does not have a built in POD upload interface, using third party services like Printful or Printify you can reach the same end result.
Because Seller Central has a robust API sellers can leverage various production partners to find and sell just about any product that they want. For example, Printful has more than 100 different product types which you can upload designs to and publish to Amazon. Compare this to the 14 products that Merch by Amazon currently offers.
Seller Central also allows sellers more control over their listings. You can add new products and choose pictures and mockups, customize the title, brand name and all of the bullet points. If you elect to get an Amazon Brand Registry account you can even add A+ content to your product listings.
---
Some Limitations of Seller Central for POD Sellers
The greater control over listings leaves you with more responsibilities. Unlike the streamlined model of the Merch by Amazon program, Seller Central leaves the ball in the sellers' court.
You'll be in charge of handling customer service, order fulfillment and customer returns. For newer sellers or those looking for a hands-off business model Merch by Amazon may be a better option.
One big consideration is the Amazon Prime Badge. These days more and more shoppers come to expect very fast order fulfillment and shipping times. Since most production partners take 4-10 business days to fulfill orders some shoppers may be turned off from completing their purchase. Unless you find a production partner with 2 day fulfillment guarantees your listings will not be displayed with the Amazon Prime Badge.
Expanding to new countries is also a much more manual process. You will need to consider things like taxes and cross border order fulfillment.
One final note…
Creating listings on Amazon Seller Central requires a UPC code or other identifier. This is unrealistic for print on demand sellers and something you won't need to worry about when selling through Merch by Amazon.
Fortunately there is a little something called GTIN exemption which will allow you to avoid this process altogether. Check out this video to learn more.
---
Which one is right for you?
So which option is the best for your business? Well the simple response is why not both?
Amazon allows you to operate your print on demand business through both Merch by Amazon and Seller Central. This is great news for you! If you are having trouble getting accepted to Merch, open a Seller Central account and get your business started. Alternatively if you already have a Merch by Amazon account there is no downside to adding new product types directly through Seller Central.