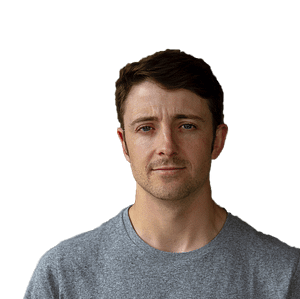 Ben Smith: Amazon Seller, E-Commerce Expert and YouTuber
Hi There, I'm Ben and I'm excited about e-commerce, digital marketing, and growing sustainable online businesses from the ground up.
This blog was born out of my passion for bootstrapping and automating location independent assets while documenting the process.
I've Failed, A Lot
Let's face it I've made plenty of mistakes since I started my online journey in 2014. From private labeling Webcam Covers to unsuccessful SaaS projects I've faced my fair share of 'Oh Crap' moments.
I didn't create this blog because I'm an expert. In fact I'm really not even an authority figure at all. But I do know that I am unstoppable when it comes to three things:
Building Profitable E-Commerce Products And Sites
Creating Compelling Content
Being Brutally Honest About How Freaking Tough It Is To Start A Lean Online Business
My goal is to document my processes and give you the information you need to win big.
If You Are Still Reading…Thank You
Seriously, I know how valuable your time is! It means the world to me that you would spend time here reading this blog.
My strengths lie in showcasing the pitfalls and success sidesteps when it comes to starting side hustles from the ground up.
If you are ready to learn more about e-commerce, digital marketing, or creating lean online businesses then you are in the right place! Read My Best Content
Here's What Some Subscribers Are Saying!

If you aren't ready to sign up for our newsletter make sure you check out my YouTube channel. I publish videos every month walking you through exactly how I am building my own online businesses.